Too much dancing?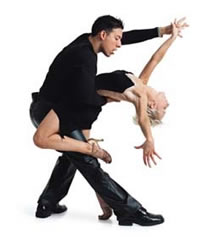 Yesterday my knees and legs felt worn and tired - maybe I was dancing too much this weekend? Or maybe it was the combination of walking round
Efteling
all Friday, followed by
dancing
till half past two in the morning, followed by an long Saturday in Amsterdam walking round town enjoying the
Queensday celebrations
, followed by
dancing
Sunday evening, followed by dancing Monday evening...
Photo courtesy:
TicketBiscuit.com