Fun at work!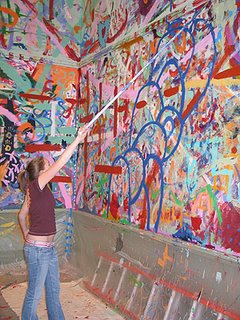 Today was the last day in our
old grey concrete university building
before the move. None of us had in mind to leave without a trace, and since the building is to be torn down anyway, we might as well leave our trace decoratively on the walls! :oD
Photo is from a similar event at the
Bowdoin College Museum of Art
.