Art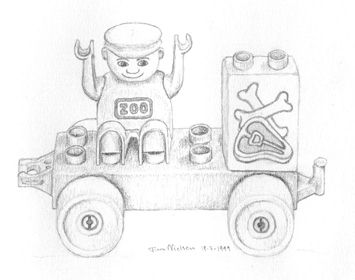 I do drawings once in a while, but much more often I take photographs.
I have a strange habit of taking photos of my closest things: my garden, my family, and even the view from my window! But I do once in a while take som interesting pictures - or at least artistically interesting.
I have prepared a digital photoalbum with a small collection of some holiday pictures and whatever I find interesting enough to upload.
As you probably have guessed by now, I do HTML as well. Have a look at My first homepage, never updated but still going strong. Until I upload something interesting here, you can always have a look at the gallery there.
---
glyn22 © 2007
Last update: Sun Feb 19 2006.