Mountainscapes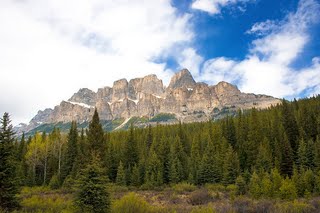 Lately I have been dreaming a lot about driving and travelling. Always going somewhere with some friends or family, and the setting is always somewhere away from home; a small village, narrow mountain roads, a glacier, or an open field at high altitude - sometimes with snow.
A few days ago I had a particular beautiful memory from my dreams. I was (with friends/family?) in a sort of tram in the shadow of the mountain, and when I looked around I saw the most marvelous
mountainscape
of yellow-green mountainsides, bathed in the last rays of the setting sun, against a clear (autumn?) sky.
I googled mountainscape and found this photo that reminds me of my dreamview.
Photo courtesy:
http://fotofoobar.shankraft.com/