No vacation... yet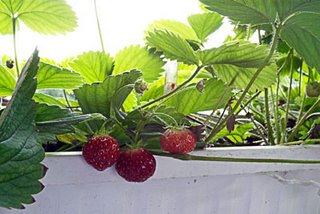 Everybody expects me to be on vacation just because I am spending two weeks in Denmark. On the contrary, I am very busy working: Tuesday to Thursday last week I was in a scientific meeting in Odense, Friday last week to Wednesday this week I am fully occupied with the writing of my thesis, Thursday to Sunday this week I will be at a bioinformatics conference in Århus.
Would you call this vacation?
Of course, I also spend some time at home. This weekend I dug up my entire herb garden, including the strawberry bed, to make it part of the lawn again and less maintenance for the owner of the house.