Sending spam mails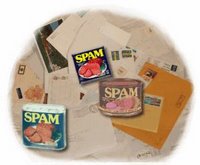 I would classify myself as a
spammer
now - even if by accident.
I received one of those numerous "Join my network" kind of emails. Curious as I am, I went to the site to check it out, though I knew already that I do not really need more professional networks than
LinkedIn
. This new network site is called
Konnects
. As a service, they offer to check if anyone of your contacts are already in their network. I let them check my
gmail
contacts by using my
gmail
account login, and I could see that only two of my contacts are presently using
Konnects
. Then their site offered to send invitations to all the contacts on my list, and I decided "No, I do not want to bother anyone with this new site", so I deselected all from the list. Now at this point I must have made a mistake, or the website has a bug, for what happened is, that
Konnects
sent invitations to everybody in my contact list. This includes not only emails of my friends, family and colleagues, but also every email address that has ever sent mail to me on my gmail address, including mailing lists and support and no-reply email addresses.
Now you might think that at least it was a single event, no harm done in the long run. But,
Konnects
did not only send one, but on average
three
invites to each email address! I felt something had to be done, so I wrote an email to all my contacts, excusing for the spam behaviour of the Konnects invitation mailer. However, it turns out,
gmail has a limit for sending emails
. If you send more than 500 mails, they will block you for 24hrs! So now I am not only a spammer, I am also locked out of my favourite mail program for 24hrs, making it impossible to reply directly to all the mail I receive for the rest of the day. :(
*Sigh* at least, as
Philip
says with a smile: "It could be worse!"
Illustration courtesy:
Linuxfocus.org