Mourning Dr. Oetker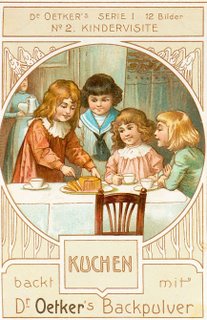 Sarah sent me an online newspaper article about the sad news of today:
Dr. Oetker
has passed away. We know him and love him for his
baking powder
, sugar toppings, christmas recipes and more. Thank you
Dr. Oetker
for all the joy and lovely bakery you have given to this world. Your memory lives on.
Illustration courtesy:
Die ganze Welt is aus Papier
Labels: baking, cakes, Dr. Oetker, muffins, Sarah