Christmas pudding!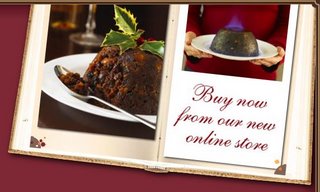 Joanna
brought me a surprising present today: a miniature
christmas pudding
!
It is of the brand Matthew Walker (the pudding experts since 1899) and it is a Classic Christmas Pudding, Traditionally steamed with juicy sultanas & raisins, cider & sherry... mmm
Where she bought it? In the British Shop in Nijmegen. If you want one too and you do not have a British Shop nearby, I suggest you visit the
Matthew Walker online store
.
Illustration courtesy:
Matthew Walker christmas puddings