Duplessey Monday Morning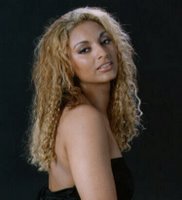 When I arrived in NY late Sunday afternoon I went straight to the
Piel Canela social
, and after two hours there I continued to the
Mojito Sundays at club Iguana
. Lots of good dancing both places and many familiar faces.
Next morning I woke up at dawn as usual (after approx 4 hrs sleep) and went out to explore NY. At 11am I had an appointment with
Duplessey-Monic Walker
for a private salsa lesson, and "Wow!" did she do me good. She gave me loads of tips and exercises, and she did not let me relax for one moment. I could feel it afterwards, and I am sure the changes are visible in my dancing.
Monday evening it was my intention to go drop in to some classes and then go dancing at Session 73, but at nine pm I fell asleep on my bed in the hostel and slept as a stone till next morning. Duplessey sure worked me good.
Photo courtesy:
salsanewyork.com