Conversation with God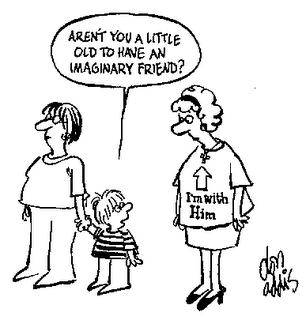 I do not see myself as a religious person. I do not actively practise any religion, and I put no value in the fact that I chose to go through the rituals of both
baptism
and confirmation in the
Danish protestant church
. I do however, know some people who, although they do not practise a specific religion, characterise themselves as religious.
About a year ago, I was for the first time introduced to the book "
Conversation with God
" by
Neale Donald Walsch
. It is the first of a series of books in which Walsch asks questions and God answers.
I immediately liked the book. The style is straightforward, the chapters are short, it is written in
colloquial
English, and even though I disbelieve and even disagree with many of the facts and arguments presented in the book, I must say that I love the recurring theme and message:
You are the creator of your own reality
In my opinion it is a message that you can embrace or deny, regardless of your overall conception of religion or belief. If you read it, please tell me what you think.
Illustration courtesy:
de-conversion.com